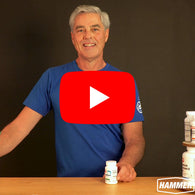 Boron
Natural anabolic hormone support
Post-exercise support
Enhances structural health
Helps restore physical drive
Boron is a vital part of the Bone Health Kit
This micronutrient is vital for producing essential anabolic hormones—testosterone and estrogen—in both men and women. Soil depletion creates a universal deficiency of this powerful mineral. By reversing boron deficiencies, you can improve mood and reproductive health while improving your recovery from high-volume training.
It also protects bone mass and promotes prostate health.
INGREDIENT BREAKDOWN:
Boron (as Bororganic Glycine) – The trace mineral boron chelated ("bonded") to the amino acid glycine for superior absorption.
Proprietary Enzyme Blend (Amylase and Phytase) – These enzymes help maximize absorption of the nutrient in the product.